Video Courses
Course Duration : 3 Months
In Video Course Master Dinesh will cover same syllabus which he covers in Regular offline Class and Zoom Class. Actually video course is recording of Live Zoom Classes which Master Dinesh taken previously. These videos are different of YouTube videos. YouTube videos are only case study, but in these videos course Master Dinesh explained all about basic Electronics and Motherboard schematics diagram circuits. After seeing these videos you can understand every video which is available on YouTube related with laptop motherboard repairing.
MRP : Rs 60000
Price : Rs. 30000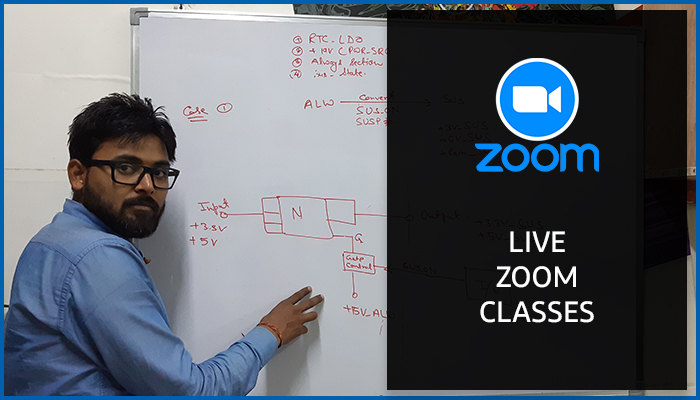 Live Zoom Classes
Course Duration : 3 Months
If you are in under job or you have running business then Online Zoom classes is suitable for you. Zoom classes timing is early morning(before 10.00AM) and late evening (after 9.00PM). Zoom Classes is Live Classes. It is of minimum 3 months Classes. If you want to join Zoom Classes you have to purchase basic tools and prepare you lab.
MRP : Rs 100000
Price : Rs. 60000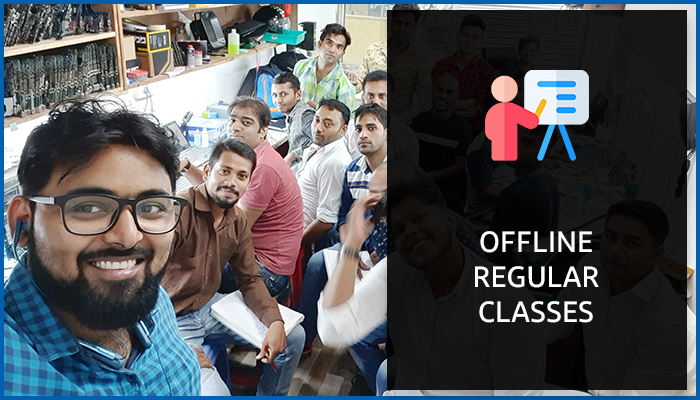 Offline Regular Classes
Course Duration : 3 Months
Master Dinesh will take classes of offline regular training at Nehru place Center. Here you can also get chance to seen live repairing of customers motherboard. after completing your course you can also get chance to repair motherboard. you can build your confidence by repairing motherboard in the supervision of Master Dinesh. This course will take minimum 3 months. Timing will be between 12.00pm to 6.00pm , every student get minimum 3 hours.
MRP : Rs 120000
Price : Rs. 60000